Singapore is considered a great park, no matter how much trees and greenery have reached everywhere, making a distinction. Singapore is a country on an island south of the Asian continent, considered one of the most beautiful and most important tourist places globally.
The country has a very high degree of safety, hygiene, health and education. And we will talk in our topic about Singapore in detail and comprehensively the essential information about the country.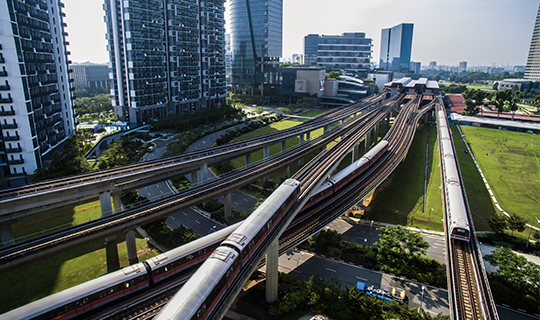 Transportation in Singapore:
The subway is transportation that covers Singapore, and there is a network of buses that go everywhere in Singapore.
When you exit the arrival gate at the airport in the direction of the metro, you can buy a card whose price is 30 SGD, and you can use this card for three days, and on your way back after completing your trip in Singapore, you can return this card and get a refund of 10 SGD. This system enables you to roam all over Singapore for a full three days through the metro and bus lines with only 20 SGD.

Housing and residence in Singapore:
When travelling, the essential thing that you can search for and secure is accommodation, especially since Singapore is one of the world's most expensive countries, whether in tourism or living. Still, the experience is worth it, and frankly, you should visit Singapore as soon as possible because you may not want to miss a lot of fun there. Therefore, you can exchange the expensive multi-star hotels for accommodation in hostels whose costs may start at 22 Singapore dollars.

Official Singapore Currency:
Each country has its official currency, which some people may stick to dealing with in some countries and do not accept the euro or the US dollar as a substitute. Sometimes payment in the country's official currency is the basis in some countries, so you should know the coins of the country you are visiting, and it is preferable to change some currencies to the official currency of the country you are visiting. As for the official money in Singapore, it is the Singapore dollar, and approximately the Singapore dollar is equivalent to about 0.75 US dollars.

Places to shop in Singapore:
One of the essential things that every traveller prefers to do while travelling is shopping, so shopping is also satisfying the person's desire to buy and enjoy the acquisition of new things. Still, it also introduces you to the country you are visiting, its people's culture, and the material and personal dealings between people that may strengthen or sabotage relationships. Believe it or not, Many travellers decided not to return to visit countries while they were shopping there during their visit due to complicated dealings during shopping, the laws of sale and purchase, and consumer rights. Some decided to take the beautiful souvenirs and emblems of countries to remember the beautiful days they spent in them and encourage them to return. As for Singapore, it is recommended to go to (Mustafa Center), and you will find everything you want there as you will find reasonable prices and multiple products. Do not forget to wear comfortable shoes because you will undoubtedly wander a lot inside it because it is a vast shopping center.

The most important tourist places in Singapore
– China Town is a lot of food stores (Chinese – Thai – Korean) – bazaars, and temples.
Sentosa Island – Sentosa Island – do not go to Singapore and go out there (universal Studios). The place is enormous—malls, beaches – Casino -restaurants-waterfalls -Teleferic – shuttle bus – small train. You can spend the whole day winding and night safari.
Garden by the bay
Boutique Garden
Little India
Holland Village
Singapore Zoo
Arab Street, which has the largest mosque in Singapore
Marina Bay
Singapore Flyer