Have you ever heard about TOKYO SKYTREE? If you plan to visit Japan, TOKYO SKYTREE would be one of the best place to enjoy Tokyo`s day and night scenery that I would recommend to you. TOKYO SKYTREE is not a normal tower. There is something more…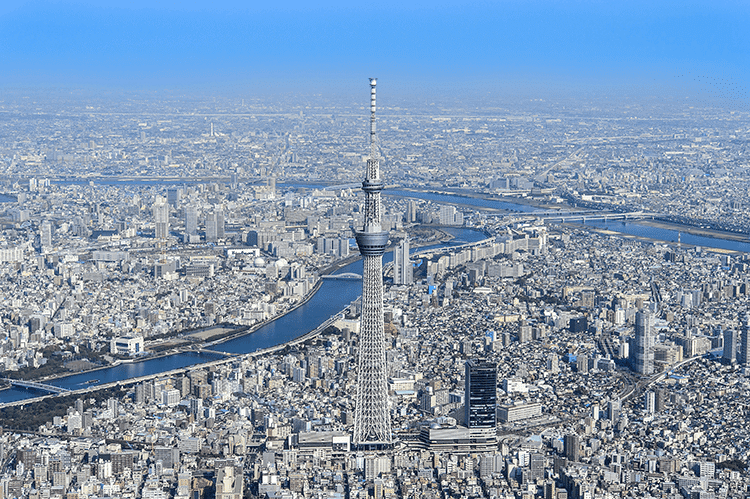 TOKYO SKYTREE is a New Tokyo Tower that located near Narihira Bridge and Oshiage area alongside the Sumida River. On 22nd May 2012, TOKYO SKYTREE was officially opened to the public. It reached the full height of 634.0 meters (2,080 feet), making it the tallest freestanding tower in the World. This tower was built as a broadcasting, restaurant and observation tower. It has become the primary television and radio broadcast in Kanto region to replace Tokyo Tower that could not complete the digital terrestrial television broadcasting (DTTB) coverage anymore. The structure evokes a traditional beauty of Japan's historic buildings with a great combination between an incredible technological advance and technology from the past. Of course, a vibration-controlling system makes the tower safe and reduce swaying from earthquake and strong wind. Furthermore, Tembo shuttle, Japan's fastest elevator (maximum speed 600 meters per minute) is able to transport all passengers to TOKYO SKYTREE Tembo Deck 350 meters in 50 seconds. Luckily, I visited TOKYO SKYTREE and it was an amazing and eye opening experience.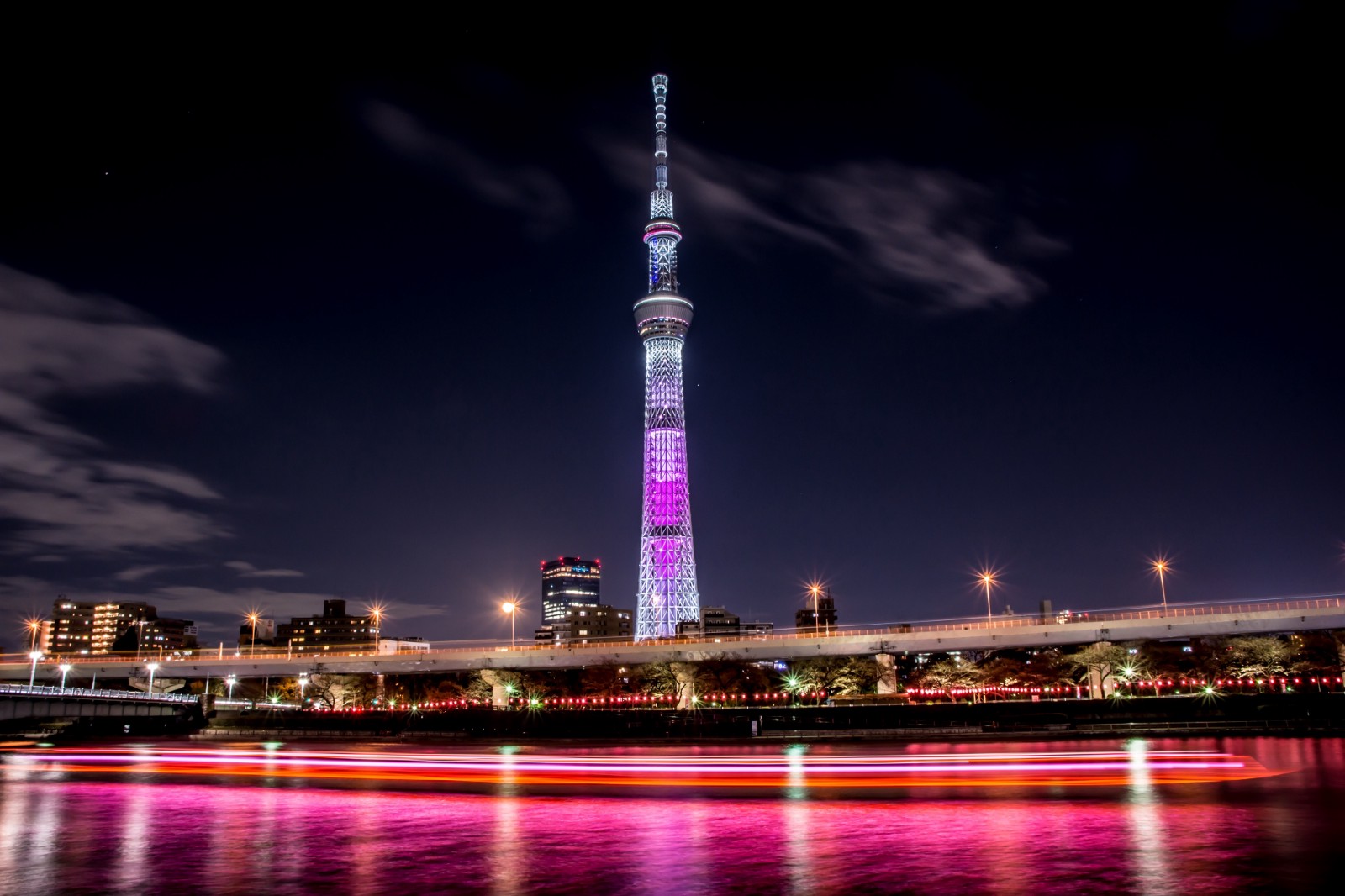 In 2012, Tokyo got a new monument, Tokyo Skytree, which can be easily compared to the Freedom Tower in New York, the London Eye and Dubai's Burj Khalifa, purportedly the tallest building in the world.  Not only has it changed the city's skyline dramatically, it's also given it a new television tower and created an exciting place to visit that's drawing both locals and tourists alike.
The Tokyo Skytree is constructed in traditional indigo blue and stands almost 2,100-feet high with two observation decks.  The lower one is called the Tembo Deck at 1,150 feet spanning 10 floors from the 340th to the 350th.  It has splendid views but more of a frenetic environment due to its popularity and live music playing at times. The best time to visit is before sunset to see the lights of Tokyo illuminated.  The official Tokyo Skytree Restaurant is housed on this deck as well as a souvenir shop, so you can literally spend several hours here.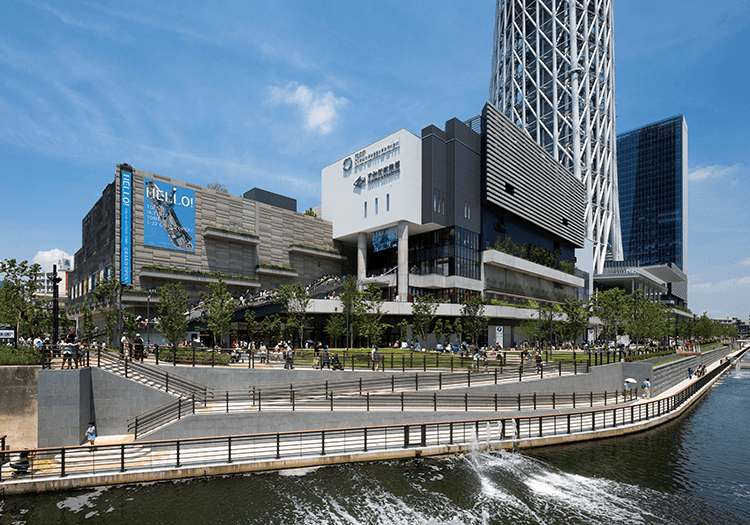 The second observation deck is called the Tokyo Skytree Tembo Galleria and is situated at about 1,500 feet.  Only about a third of visitors opt to pay the additional entry fee for this deck, o it's less crowded and the experience is more serene, with an almost Zen-like environment.  This upper deck is reached by a ramp through a glass tunnel that ascends the tower, circling the outside from the 445th to the 450th floor with full 360 views of the city.  Temporary art exhibitions are installed at the top.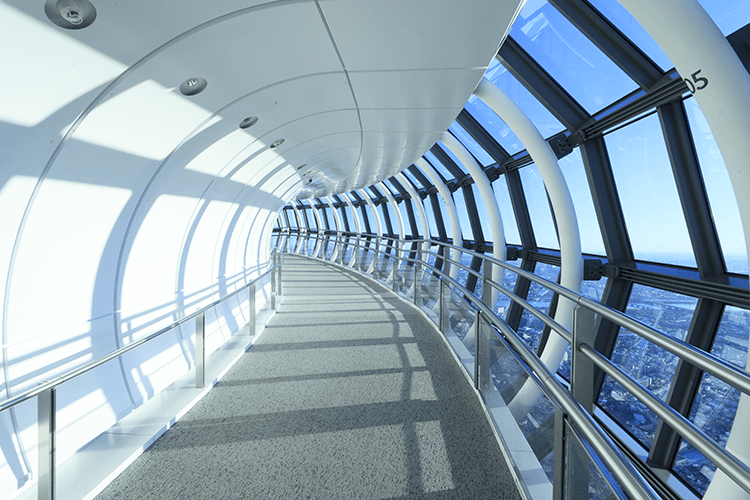 Museums
Besides the views there's plenty to see at Tokyo Skytree Town and you can plan an entire afternoon or evening there.  There's an on-site Sumida Aquarium with penguins, fresh water gold fish, eels, jellyfish (various varieties) etc. and a simulation tank that incorporates all the fish in nearby Tokyo Bay. There's also a Planetarium on the 7th floor and the Postal Museum Japan on the 9th floor.
Beer Garden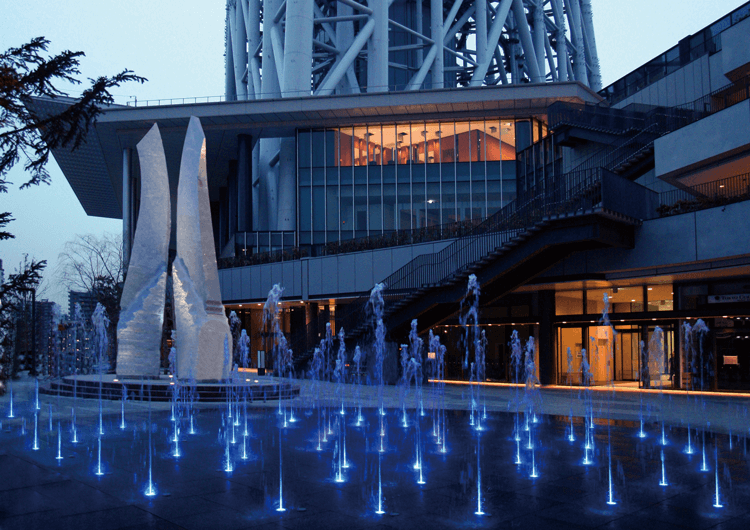 In the outside courtyard on the 4th floor there's a Beer Garden for people to enjoy a view of the tower.  There are couches and lounge chairs for taking pictures while reclining in various positions, as well as selfie opportunities with the tower behind and above you.  You can grab a local Japanese beer at the pop-up restaurant and some BBQ Shabu Shabu and Chicken Kare Age (fried chicken with a dipping sauce) to snack on.
The Beer Garden takes advantage of the seasons to change its theme, for example in the winter there is an Ice Skating rink and Christmas Market.
Tokyo Solamachi Shopping Mall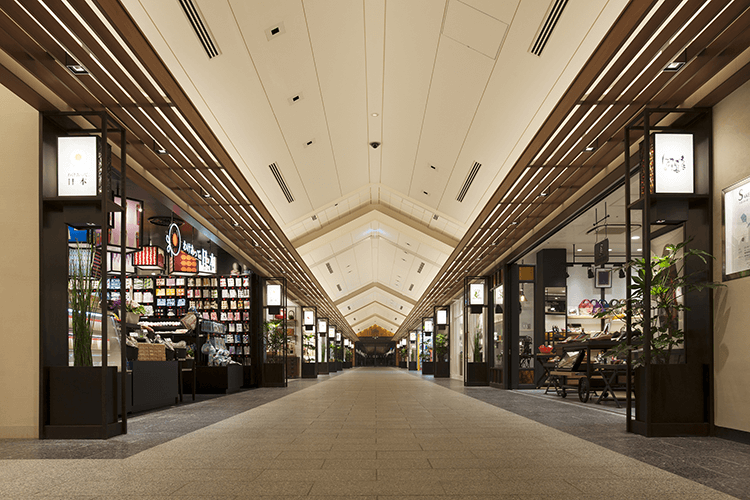 Completing a visit to Skytree Town there's a mall on the first 7 floors with over 300 shops and 50 restaurants. The entrance is through the fourth-floor beer garden and as a tourist I really enjoyed this part of the experience. There were separate kiosks and stalls selling local products from all over Japan ranging from souvenirs, to fans, knives, foods, sweets and candies.
There are also two antenna shops representing regions outside of Tokyo where you'll find authentic local products from those regions.  These were opened by Japanese regional governments like Nikko, Chiba or Hokkaido, to showcase their products in Tokyo. People who have relocated to Tokyo from these regions can buy things from their home town or ingredients to prepare meals that remind them of home. Antenna shops sometimes have restaurants attached but those at Skytree don't.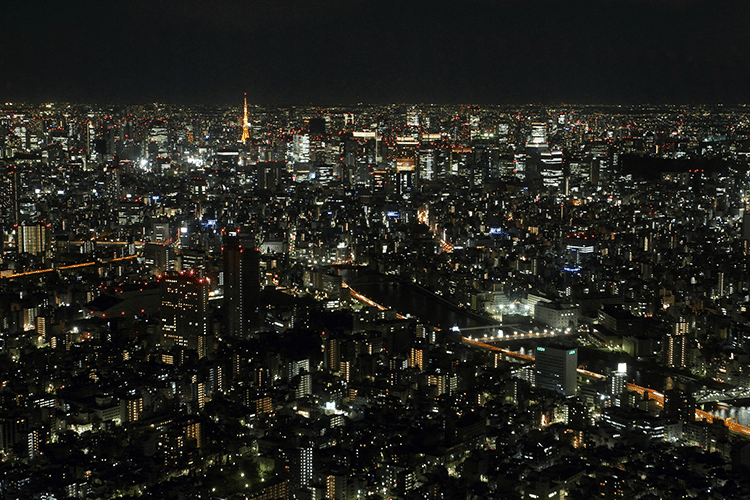 The third floor includes a traditional fashion shopping centre with Uniqlo and other local boutiques, and the 2nd floor has a supermarket that sells a wide variety of fish and sweets.
The first floor is a souvenir shop selling postcards, replicas of the tower and other memorabilia for tourists. There is also a Food Court on the 6th and 7th floors and Solomachi Dining with the Skytree view on the 30th and 31st floors.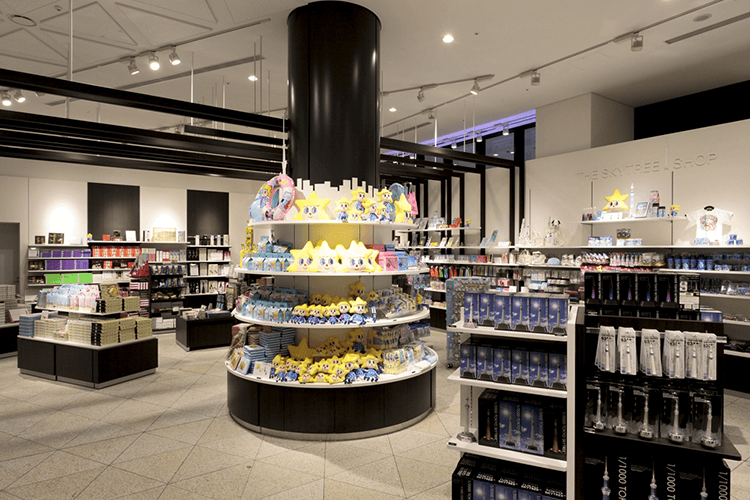 Tokyo Skytree Town has been embraced by both tourists and locals alike as a must-see attraction with 10,000+ visitors a day and 20,000+ visitors a day on weekends. Anyone visiting Tokyo should plan an afternoon or evening there.
Tokyo Skytree is located in Asakusa neighborhood of Tokyo and can be reached via Tobu Railway or Tokyo Metro.
Tobu Skytree Line arrives at Tokyo Skytree.
The Tokyo Metro stop is Oshiage (Skytree Station) on the following lines:
Keisei Oshiage Line
Toei Asakusa Line
Tokyo Metro Hanzomon Line
Hours: 8:00 am to 9:00 pm Daily